SWHS: Walt Whitman Edition
Continuing the journey originally written for Throats to the Sky….
It's been five full days since I last wrote of Sex Without Having Sex. It's just that it's so complicated! To give  my brain a break, I struck up a conversation with a friend about poetry.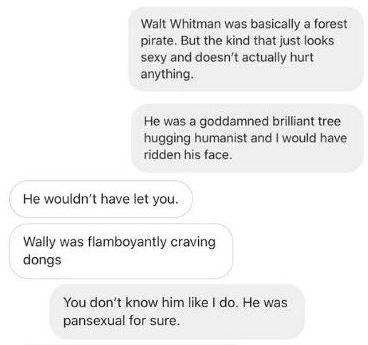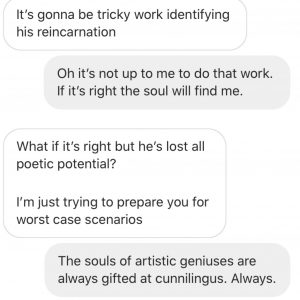 And soon, of course, I found myself wondering if I might be able to have SWHS with Whitman. I quickly decided that this would not work if for no other reason than the consent guidelines. The closest thing I can get to having SWHS with Walt Whitman is having it with whoever his soul inhabits now.
You see, there are so many dimensions to this thing. I don't think I have enough weed to figure it all out. (Don't worry. Will get more weed.)